TOURIST DESTINATION FÜGEN-KALTENBACH
Zillertaler Höhenstraße
Enjoy the most stunning Alpine panoramas by bike, motorbike, bus or in the comfort of your own car.
The Zillertaler Höhenstraße is known as one of the most beautiful mountain roads in Austria. The road was originally built in the 1960s as service road for the Alpine pastures and the mountain streams regulation agency. Over time the road was then also opened up to visitors and can now be reached via five different access roads located in Ried, Kaltenbach, Aschau, Zellberg and Hippach .
One way to explore the Zillertal mountains is in the comfort of your own car along the beautiful Zillertaler Höhenstraße. But the High Alpine Road is an amazing experience not only by car, but also by bike or bus under 10.5 m in length, and something that must not be missed during a summer holiday in the Zillertal valley. Its highest point at 2,020 metres offers day trippers and sport lovers the reward of impressive views of the Tirolean mountains.
---
MID OF JUNE TO END OF OCTOBER
Scheduled services on the Zillertaler Höhenstraße
From the villages of Aschau, Stumm, Kaltenbach and Ried in the Zillertal valley, the local bus services provide the easy way to get to the Zillertaler Höhenstraße and on to the Kaltenbacher Skihütte, Zirmstadl and Platzlalm!
| | | |
| --- | --- | --- |
| Price for the bus Zillertaler Höhenstraße | adults | children (6-15 years) |
| to / from Hochzillertal - Almgasthof Zirmstadl / Platzlalm (return!) | € 12,- | € 6,- |
| to / from Hochzillertal - Almgasthof Zirmstadl / Platzlalm (one way!) | € 8,- | € 4,- |
| Children up to 6 years free! | | |
| | |
| --- | --- |
| Toll charges on the Zillertaler Höhenstraße | |
| Motorbikes | € 5,- |
| Cars up to 6 people | € 8,- |
| Cars and minibuses | € 17,- |
| Buses (max length 10.5 metres ) | € 22,- |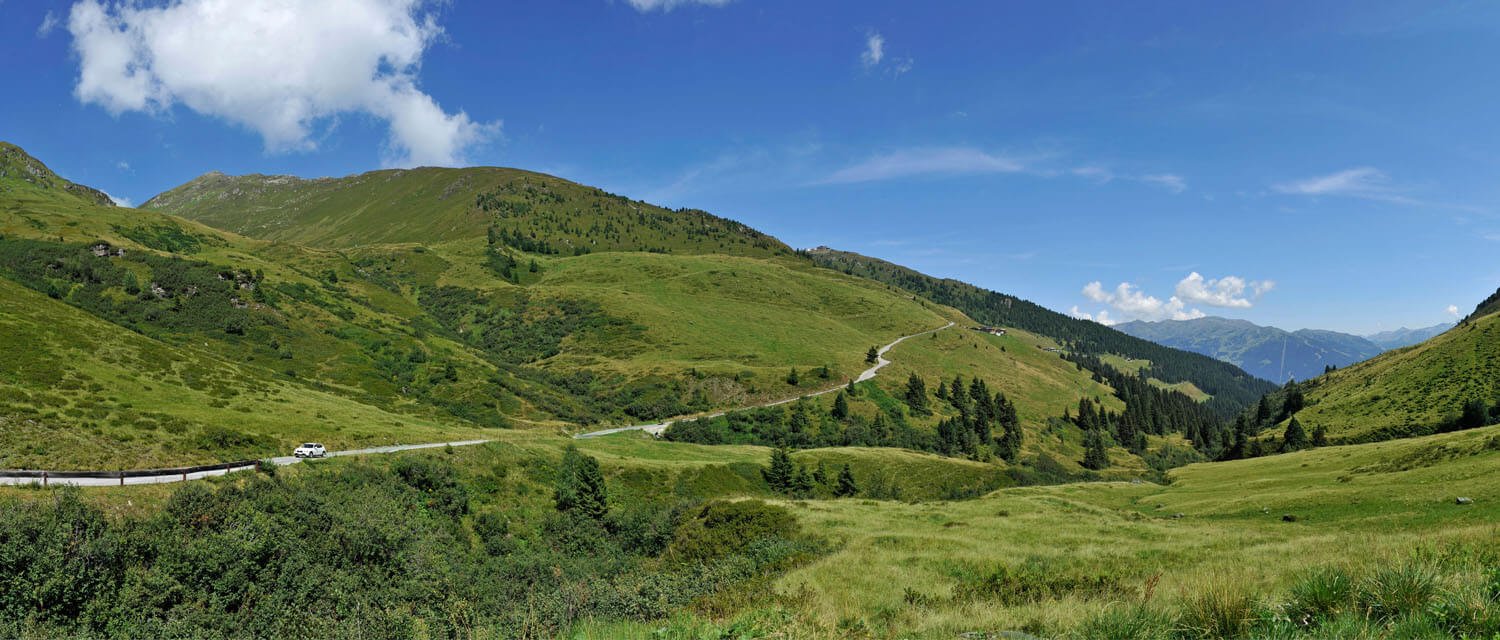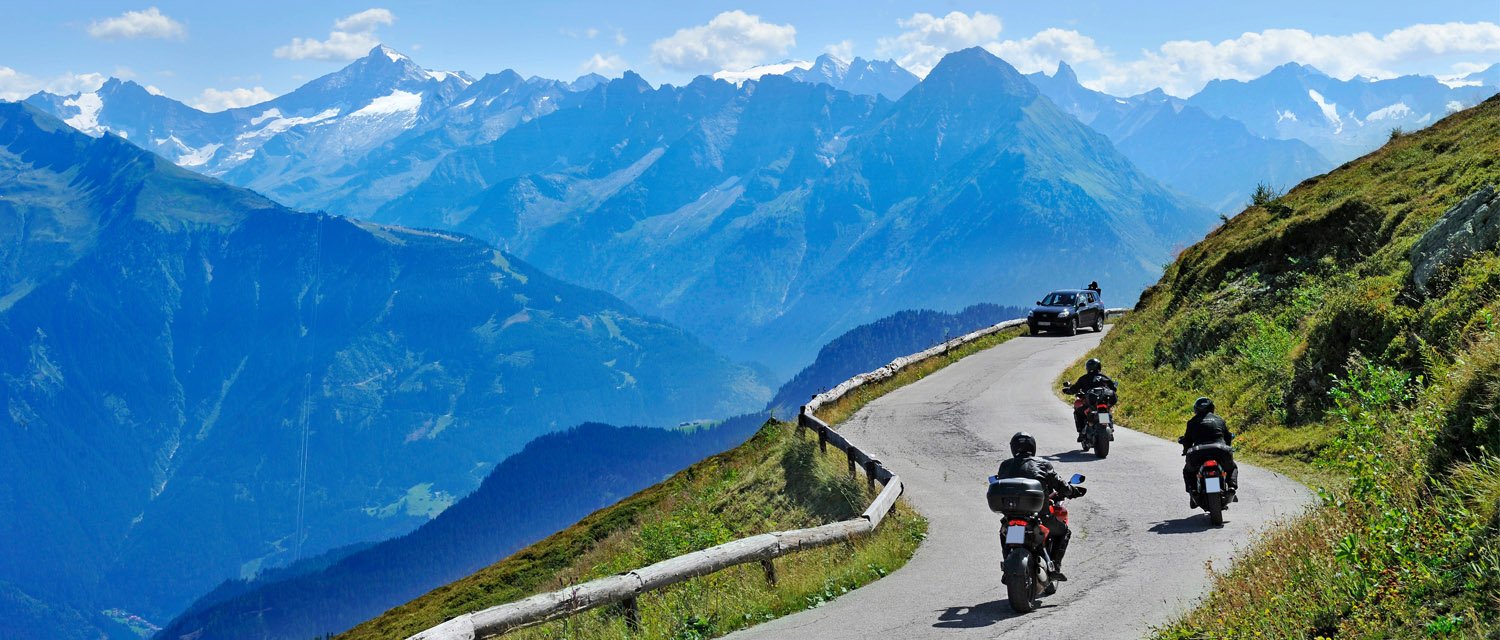 Hiking along the Zillertaler Höhenstraße
Once you're on the High Alpine Road there are various peaks of the Zillertal Alps close at hand. The road is the perfect place to set off on a hiking tour on the Marchkopf, Wimbachkopf, Gedrechte, and Wetterkreuzspitze and lots of other summits. The interactive hiking map helps you plan the hikes, which can also be downloaded.
PLAN YOUR TOUR NOW!
Interactive hiking map
Explore the First Holiday Region in the Zillertal valley with our interactive map and straightaway find detailed information such as altitude profiles and route descriptions for your hike or mountain bike tour to download and print. Here you can also download the GPX data to your GPS device.
Adventure for the whole family
HUBERTUS WILDTIERPFAD
Directly at the famous alpine road "Zillertaler Höhenstraße" a new theme path awaits young and old – different stations are inviting you to play, discover and also enjoy the beautiful panorama at a lounger made out of wood. A scenic, wide path leads through beautiful alpine pastures and gives you an impression into the world of the domestic alpine animals.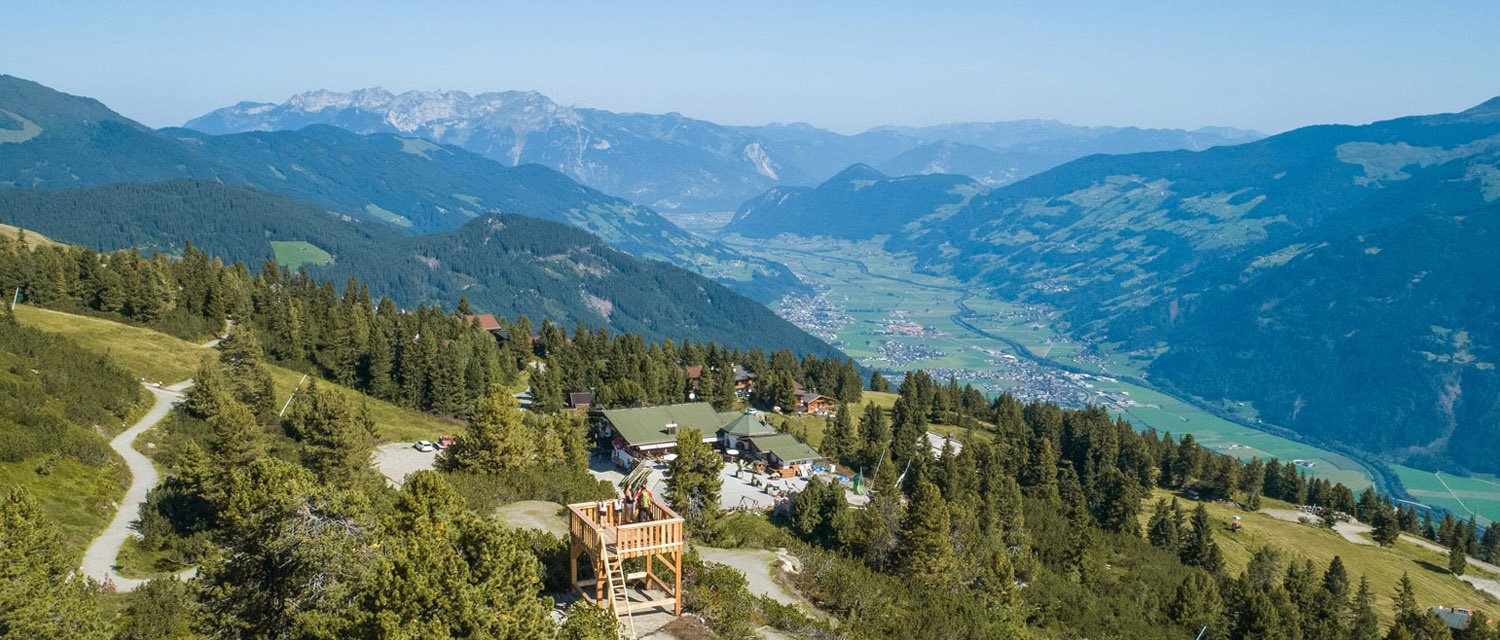 BREATHTAKING PANORAMA
AN ADVENTURE FOR THE WHOLE FAMILY
Difficulty: easy
Duration: 1:15 h
Route length: 3.5 km
vertical meters uphill: 98 m
Highest point: 1815 m
read more
Different stations for playing and learning
In eight stations you can meet animals which are typical for our valley like rabbits, foxes, roe deers, chamois, capercaillies and especially marmots. In a playful way you can learn lots of interesting facts. You can also search for animal tracks in sand, or playing in brooks on warm summer days. As a rewarding you can have a breathtaking view from a hide which is made out of wood.
Exploring and relaxing
You are searching for the right place for a break? While you can relax on one of the comfortable loungers the children can discoverthe surrounding mountain world through a telescope. The telescope inserts every important information automatically into the field of vision. Pure nature!
play Video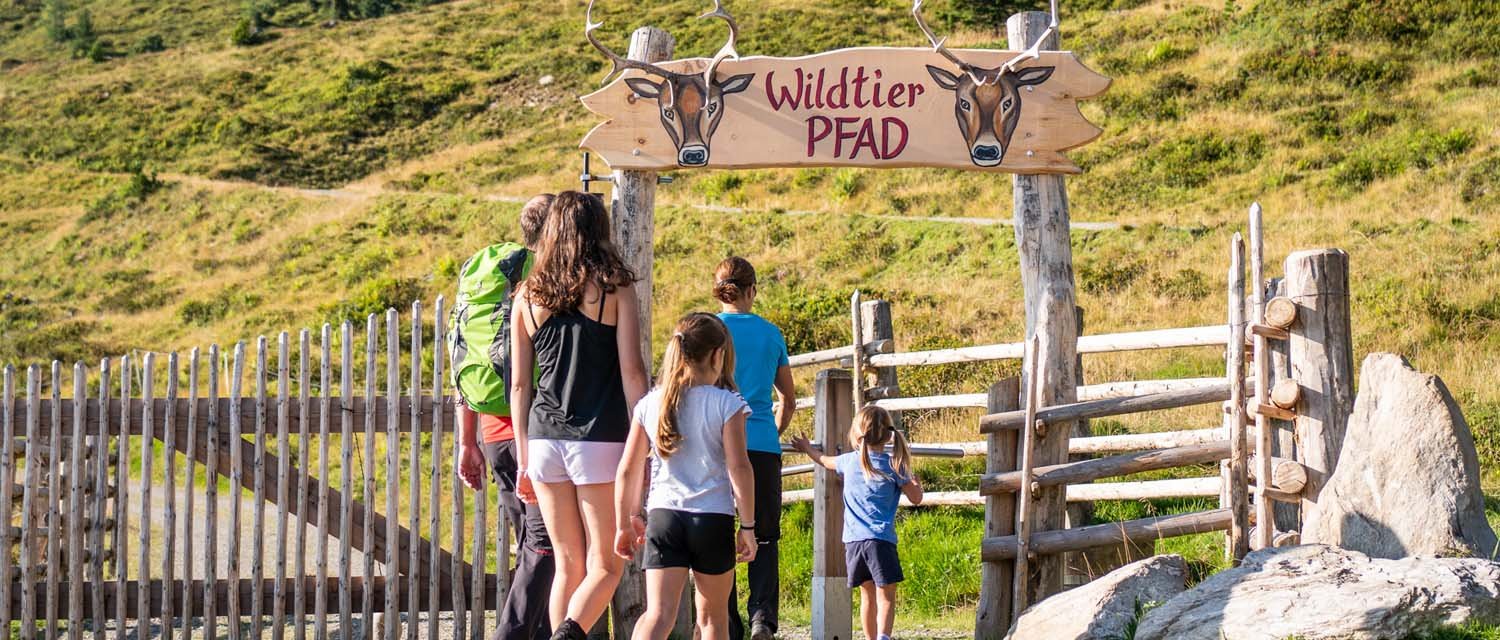 ---
ALPINE SPECIALITIES
RESTAURANTS & HUTS ON THE MOUNTAIN