SKI RENTAL SHOPS
Ski rental
Top service and optimal equipment is offered by the ski rental and sport shops in the holiday region "Erste Ferienregion im Zillertal".
In the ski rental program, both beginners and professional find the perfect equipment. The ski rental consultants help you choose your complete outfit, analyse your needs and find the suitable skis or the right snowboard for you. The staff of the ski rental shops can supply you with any type of ski equipment you need for an unforgettable vacation in the holiday region "Erste Ferienregion im Zillertal"! And this applies to couples as well as to the entire family out to enjoy skiing with children in the Zillertal.
In the ski rental shops in our region you always get the newest type of equipment for your skiing course in the Zillertal. From carving, rocker or twin tips skis to snowboards and touring skis up to cross-country equipment. For your security you can, of course, also rent suitable helmets. Suitable ski boots from the comprehensive assortment available completes the perfect equipment for an exciting ski day in the skiing areas Hochzillertal, Hochfügen and Spieljoch.
As a matter of course, all skis, snowboards and such in the ski rental shops in Fügen and Kaltenbach are examined after each use and honed with modern, computer-assisted honing devices, and shoes are fully automatically dried and disinfected. In each ski rental shop in Fügen, Kaltenbach and the region group rates are offered as well. Ask the ski rental shop directly and ensure the personal best rate for you!
play Video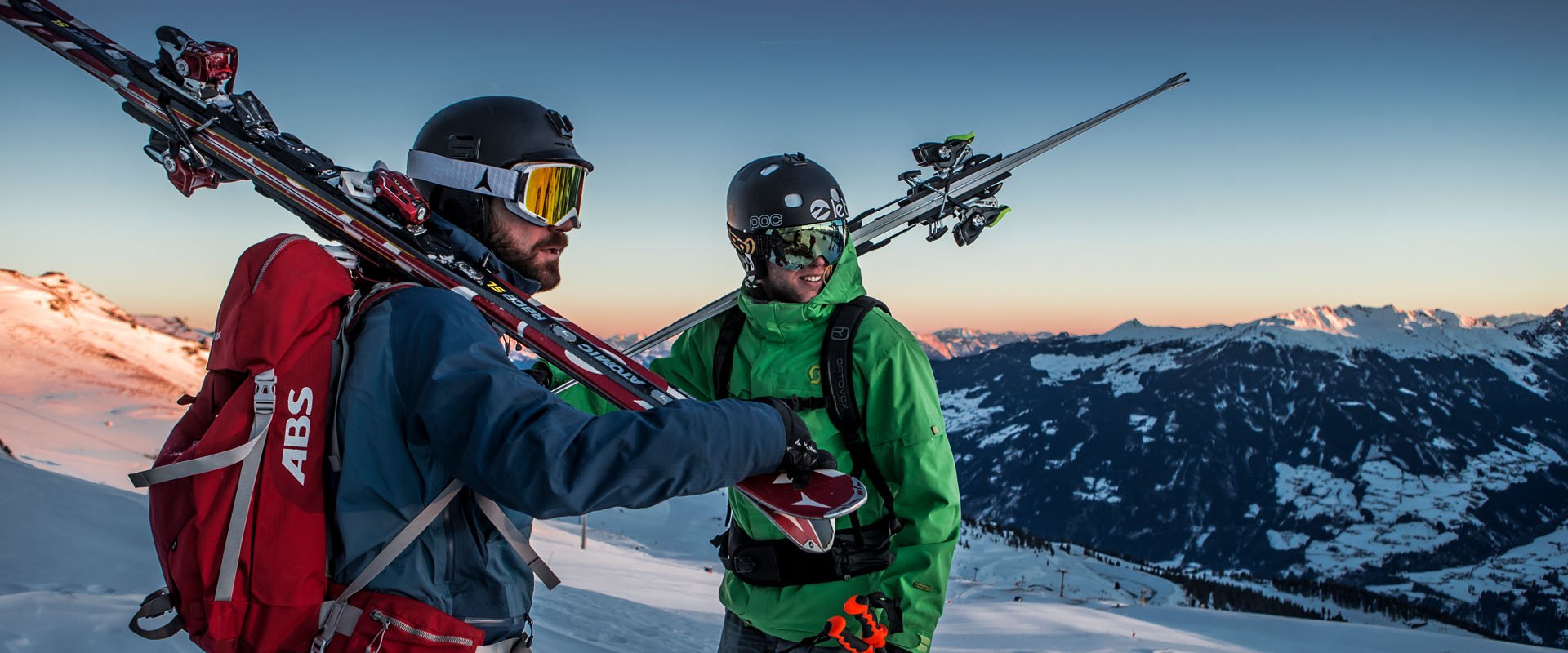 Ski rentals in the Zillertal