DIE ERSTE FERIENREGION IM ZILLERTAL
Holiday paradise in the Zillertal
The holiday paradise Erste Ferienregion im Zillertal comprises 12 idyllic places, each with its own lovely character, which guarantee an unforgettable holiday with the family in the Zillertal. In summer, the Erste Ferienregion im Zillertal convinces with countless hiking trails and biking routes. Families with children will find plenty of variety in our summer activities and excursion destinations.
ACCOMMODATIONS & ACTIVITIES
Your vacation in the Zillertal
WHAT'S ON OFFER IN FÜGEN-KALTENBACH AND IN THE SURROUNDING AREA
Specials & events in the region
You are awaited by numerous events offering you the perfect framework programme for your holidays!
Sports events, music festivals, cultural highlights – boredom does not stand a chance in the Fügen-Kaltenbach region.
Farmers' and gourmet market
SCHLOSSPLATZ FÜGEN (CENTRE)
Dates for the Friday markets (09.00 - 13.00)
13 October, 11 November

Dates for the Saturday markets (10.00 - 14.00)
01 October
Country Christmas
IN THE FESTIVAL HALL FÜGEN
The 12th Countryweihnacht will take place on November 19, 2022 in the Festhalle in Fügen.
Start: 19.00 clock, admission: 18.00 clock!
Advance ticket sales in the period from 01 - 31 October € 20.00
Evening box office € 30,00

Tickets purchased for 2021 retain their validity!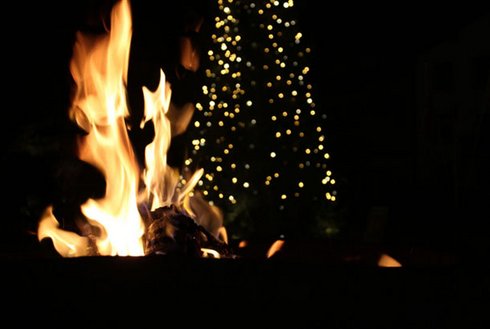 November - December 2022
Christmas 2022
FÜGEN
Christmas time & New Years Eve in the Erste Ferienregion are a special celebration, as they are every year - with a colourful supporting programme, this special time in the region becomes a true experience!
read more
Mauracher and Mohr
Festhalle Fügen
Mauracher and Mohr - stories and songs around the SILENT NIGHT" by Hakon Hirzenberger. An Advent play for everyone who has always wanted to know what the Fügen organ builder Karl Mauracher and the poetical Salzburg priest Joseph Mohr might have said to each other. A musical theatre evening with never before heard versions of and around "Silent Night". Get in the mood for Christmas, for a quiet time, for STILLE NACHT. A production by STEUDLTENN - in cooperation with Erste Ferienregion im Zillertal.
Zillertal VÄLLEY RÄLLEY
HOCHZILLERTAL
The Zillertal VÄLLEY RÄLLEY combines four exciting snowboard slopestyle competitions, free freestyle coaching, cool side events and free snowboard testing in a unique event series. Recognized as an international World Snowboarding Event and official part of the ASA (Austrian Snowboard Association) AustriaCups, the VÄLLEY RÄLLEY attracted again many snowboarders from near and far to the Zillertal. In December it finally starts again - the first tour stop will take place from 17 - 18 December 2022 in the ski resort Hochzillertal - Kaltenbach.
Ski Food Festival 2022
HOCHZILLERTAL - KALTENBACH
A wide variety of nations from all over the world have brought their best delicacies to Hochzillertal & Spieljoch and can be tasted throughout the ski area. Look forward to a unique summit meeting of delights that combines culinary specialities with dreamy ski slopes to a multi-course event in a class of its own.
The Skifood Festival 2022 will take place from 17 - 18 December 2022.
Ski Food exclusive package from € 319,00
HOCHFÜGEN NIGHT
HOCHFÜGEN

Fire meets snow! Spectacular jumps and ski acrobatics by freestylers, breathtaking formation rides, spectacular light and fire effects and a bombastic fireworks display at the end - this is how we enchant you with seven special nights of night skiing.

Every Thursday from 19th of January - 02nd of March 2023!
ALPICON
HOCHZILLERTAL - KALTENBACH
Groove & Snow - ALPICON: The new winterclosing in the Zillertal! The region's exclusive ski huts are transformed into extraordinary stages for live bands and DJs. During the day, winter sports enthusiasts can enjoy the great piste conditions in Hochzillertal-Hochfügen or move to the electronic beats. In the evening, you won't be dancing under the spring sun, but under the disco balls in the valley. A real variety of culinary delights also awaits you, spread over 2,000 metres of altitude.
Hochfügen rope race
LAMARKLIFTE HOCHFÜGEN
On 16th of April 2023, the legendary rope race will take place in Hochfügen. For over 50 years now, three skiers have tied themselves together with a rope and raced together over a race course. In addition to the rope race, a varied supporting programme for young and old awaits you.
Zellberg Buam Alpenparty
AT THE FESTIVAL HALL IN FÜGEN
The Zellberg Buam invite you again to the Alpenparty in Fügen in 2023. With many well-known stars the 3 brothers celebrate again a whole weekend with you. With them among, the Fetzign, the Mayrhofner, Feschn' Rock and many more!
Die Nockis
in the Fügen Festhalle
No party without Nockis! The 'Nockis' - as they are called by their fans - have won the hearts of the audience. Step by step they have climbed the ladder of success, have mastered all levels of the musician's life brilliantly and are today a stable size when it comes to conjure up an unforgettable party on stage for the friends of the hit.
Start: 8 p.m., admission: 7 p.m.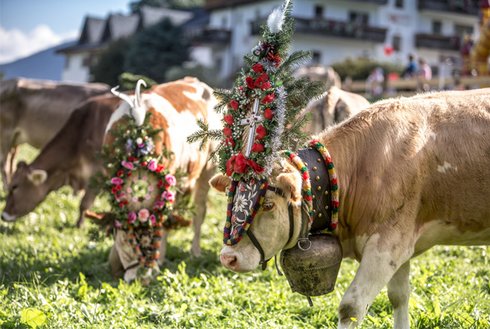 September - October 2023
Almabtriebe
ERSTE FERIENREGION IM ZILLERTAL
Experience tradition up close! Be there when the farmers with their colourfully decorated cows walk down from the alpine pastures into the valley. With an exciting supporting programme and regional specialities, the annual Almabtrieb is a highlight in Erste Ferienregion and always worth a visit.
expected dates 2023:
Fügen: 16th and 23rd September