ADVENTURE & SPORTS
Outdoor sports in the Zillertal
Fancy a sportive adventure vacation together with your entire family?
If you already refreshed yourself swimming and bathing in your summer holidays in the Zillertal and have also explored the numerous exciting themed hiking trails, our outdoor professionals invite you and your whole family to discover special action highlights!
The Zillertal offers a multi-facetted spectrum of sportive and energetic activities to you and your kids. Experience your first tandem flight or put the climbing skills of your family to the test in the high wire garden. Discover the broad variety of our outdoor activities and turn your family holidays into an unforgettable adventure vacation.

Whether when climbing in Aschau or on a fast-paced boat tour on the Ziller River , the friendly and perfectly trained staff of our providers look forward to accompanying you on your adventure trip and to ensuring a safe and varied family vacation! Specific programme details are available on the websites of the respective providers.
Adventures become great experiences if they are fully planned and professionally accompanied. Whether beginners, advanced or professionals, matching mountain and outdoor activities whether half-day, over a long-weekend or for your entire vacation are on offer for every taste.
After long and exciting days up in the air or in the rivers of the Zillertal you can please yourself with local specialties. Various restaurants in Fügen-Kaltenbach await you with delicious traditional dishes from the Zillertal.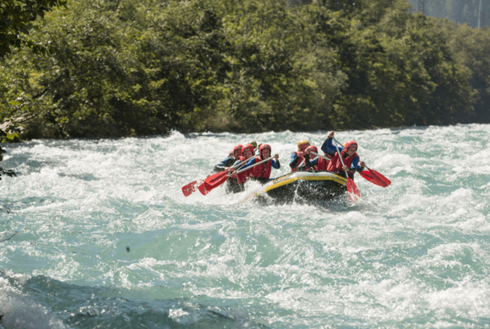 Ziller rafting
Sports enthusiasts will experience the wet element first hand on a rafting expedition. There are various rafting routes, a combination of nature experience, sportive activity and team spirit, available on the Ziller River. Rafting allows you to experience the unique nature in the Zillertal from the river perspective. With an experienced guide, you will learn how to master raging rapids and the clear waters of the Ziller River.

Past the wonderful scenery of the Zillertal, most rafting tours take you over 6 km from Mayrhofen to Hippach (approx. 25 min). Thanks to the neoprene suits that protect you against the cold, rafting is great summer sport that is possible in any weather. The Ziller River is perfectly suited for adults and depending on provider and river section for families with children from 6 years of age.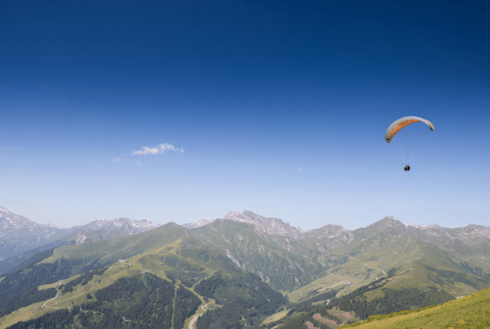 Paragliding – Tandem flights
Those out for the extremes, can get the desired kick paragliding. Flight enthusiasts will find one of Europe's most beautiful and largest flight areas right in the Zillertal. With experienced tandem pilots, you will glide down to the valley from the Alps' most beautiful launch sites. Flights are on offer throughout the year in matching weather. In spring, you will see snow-covered mountains and meadows that have already gone green in the valley, while the high alpine scenery will offer fantastic views in summer; in autumn you can fly over multi-coloured forests and in winter enjoy the snow-decked backdrop of the Zillertaler Alps from up high.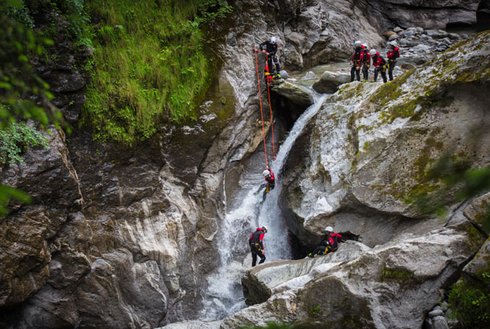 Canyoning
The popular downstream hiking, also known as canyoning, promises great fun and action when abseiling down waterfalls and cliffs along the ravine and takes you through crystal-clear waters and natural pools. Discover the most beautiful ravines of the Zillertal with their blueishly shimmering waters and enjoy adrenaline kicks depending on the tours difficulty level. Whether young or older guests, families with children or groups, there is something on offer for everyone. Depending on courage and route, tours include climbing, swimming, jumping or abseiling with the help of an experienced guide. Fun, action and pure nature await all participants!