ACROSS THE ZILLERTAL
Guided tours
In our popular hiking programme you will find the right tour for you, no matter if you are a beginner or a professional, leisure-oriented or ambitious!
Next to fantastic routes for Nordic Walking & running, and tours for bicycle & mountain-bike, the rich mountain world of the Zillertal offers room for enticing hiking tours for the entire family or romantic couples.
During the hiking season, from the beginning of June till end of October, book one of the guided hiking tours via telephone or in the information offices of the first holiday region of the Zillertal and explore the wonderful nature around Fügen-Kaltenbach.
For hiking with children, the family hiking tour or the quiz hike from our children's programme are ideal, as well as the exciting themed trails of the region Fügen-Kaltenbach.

You could, for example, start from the Spieljochbahn in Fügen at 1,860 m and hike with your friends and your family to the Spieljoch cross. From there, follow the hiking trail which leads across wonderful alpine meadows with idyllic picnic places to an over 400-years-old mountain farm. Both young and old visitors can enjoy a glance into the old traditions and way of life of Tyrol here. Terminate your hiking tour in Hochfügen, from where you can take the hiking bus back to arrive comfortably at your accommodation. The romantic hiking tour is ideal for lovers of nature and couples.
You can also go hiking from the tourist information office in Kaltenbach to a mountain with one of the most beautiful views of the valley. The hike leads through colourful alp grasslands up to the Hamberg and presents the breathtaking panorama of the mountains in the zillertal. The walking-tour is perfect for children off 12 years that is why it's suitable for the whole family. We can also recommend the hiking area Hochzillertal with the Zillertal Höhenstraße. From this mountain street you can start a lot of routes and you can walk up to the Wetterkreuzspitze.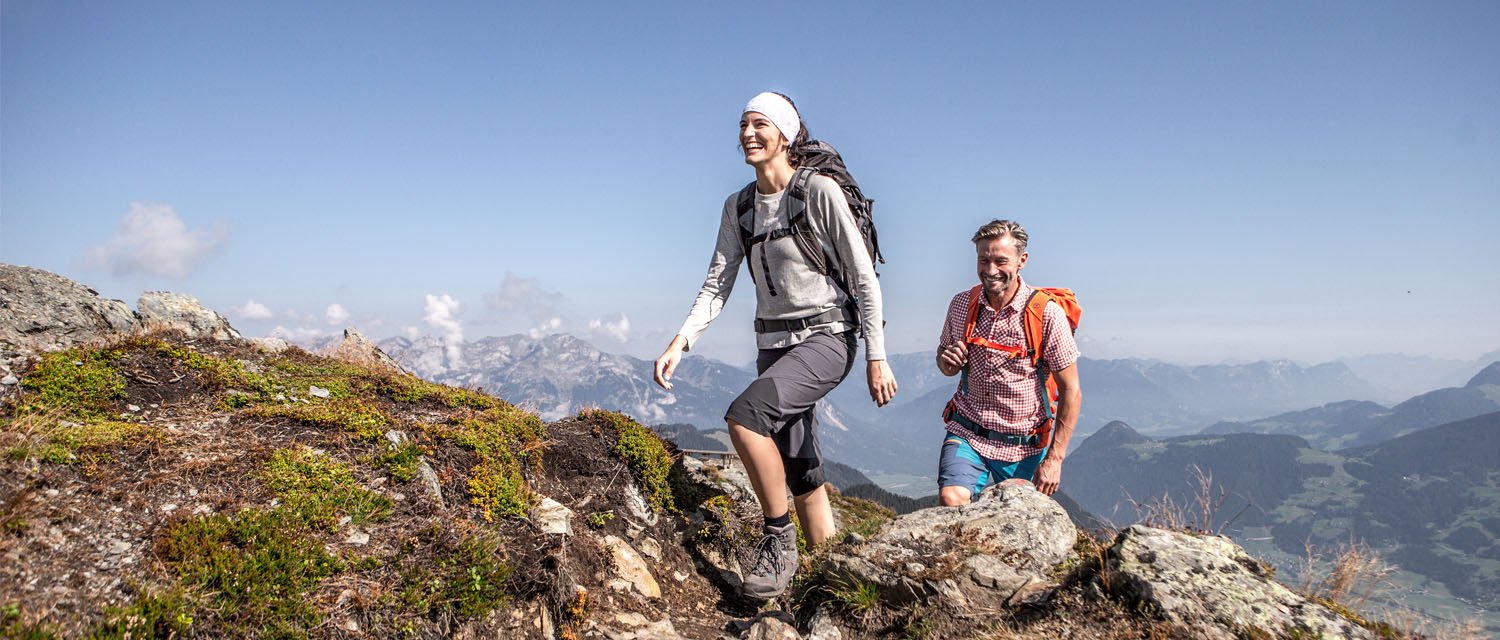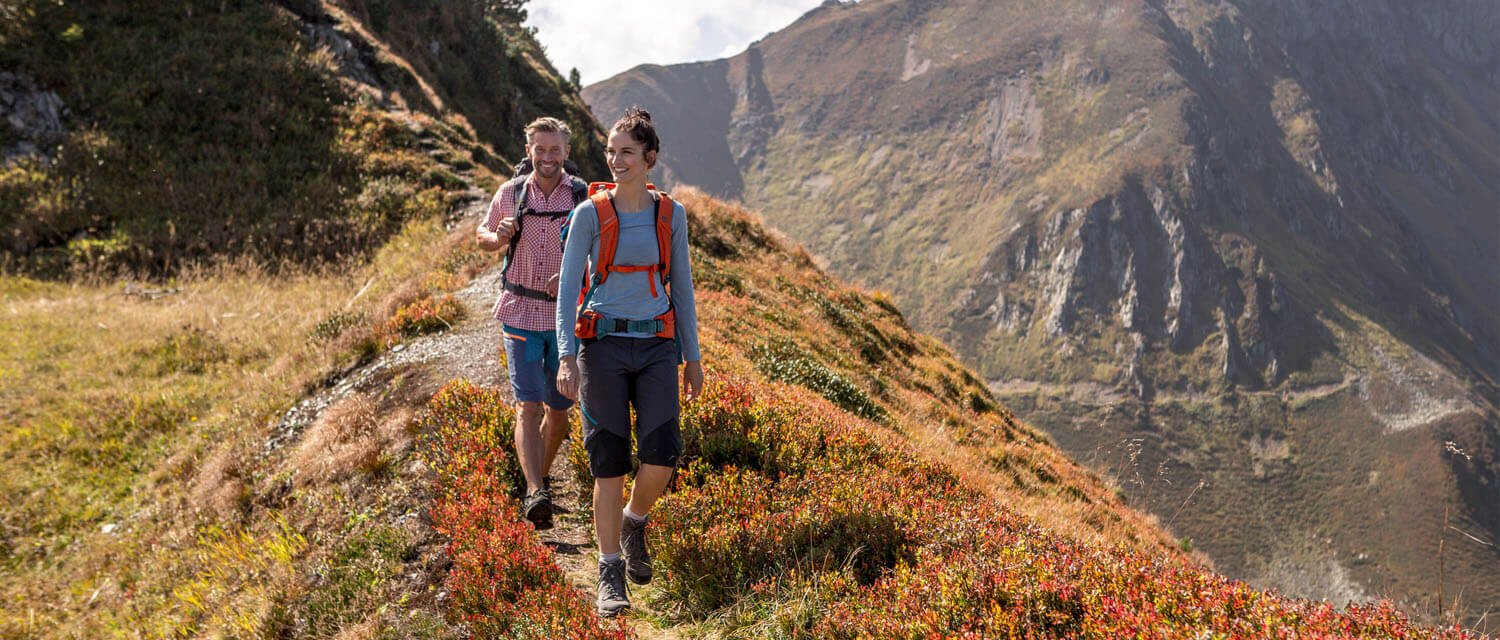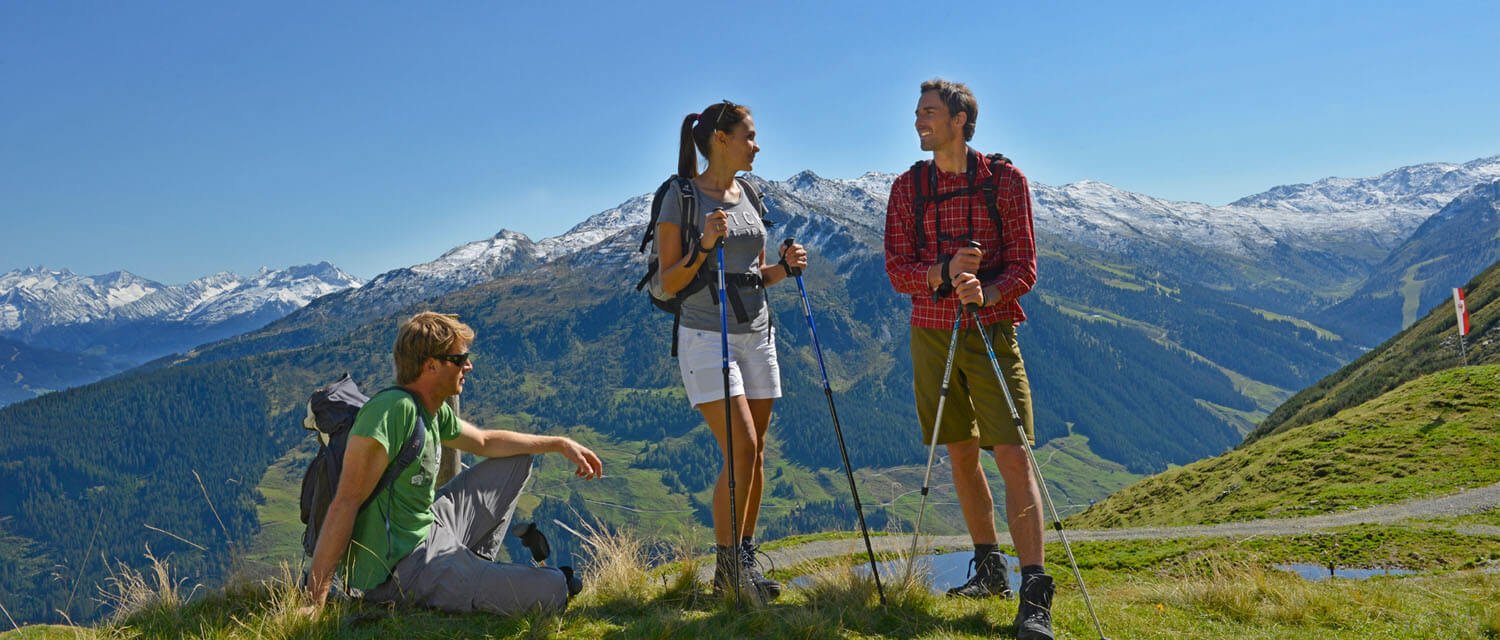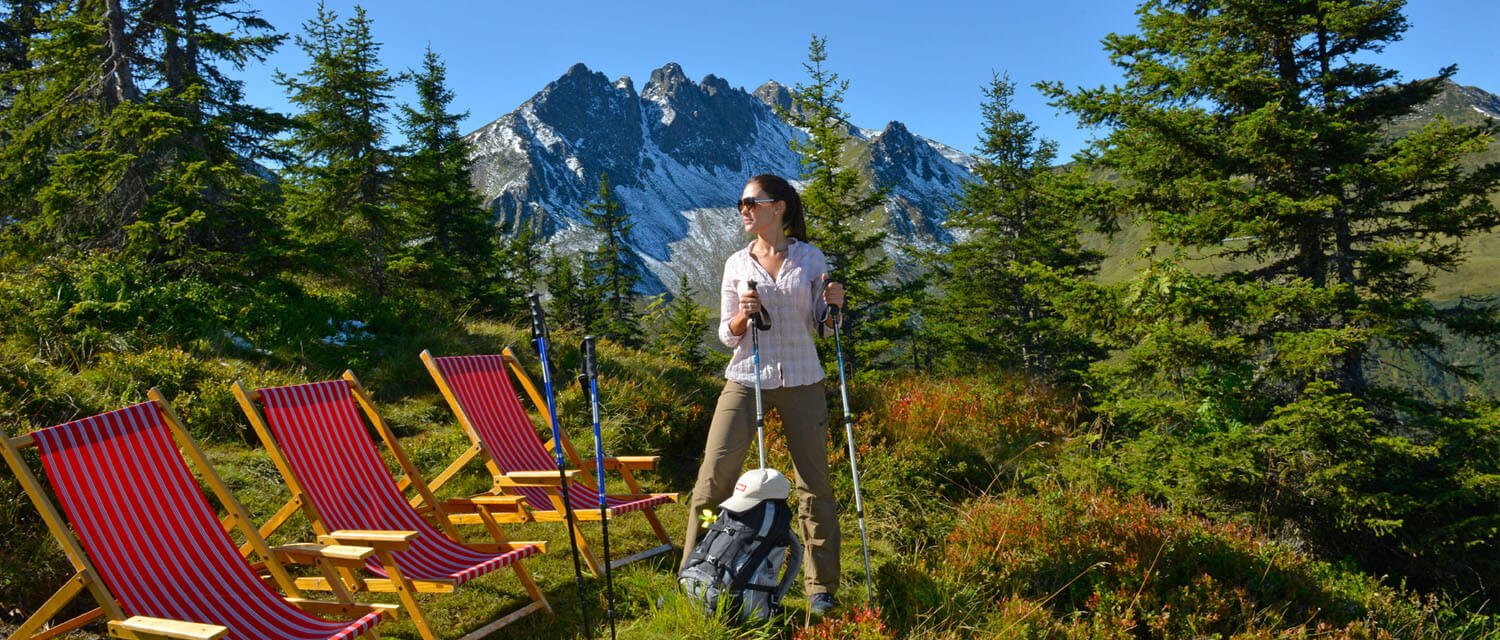 FROM 4TH JUNE TILL END OF OCTOBER
Hiking week
Experience our diverse hiking programme.
Essential for every hike: ankle-high hiking boots, sure-footedness, physical fitness, waterproofs/jacket, snack and drinks
Guided hike registration by 4.00 pm the previous day. All hikes require at least 4 people. Changes always possible due to prevailing weather conditions!
Registration: 0043 5288 62262
| | | | | | |
| --- | --- | --- | --- | --- | --- |
| DAY | TIME | DESCRIPTION | WALKING TIME | MEETING POINT | COSTS |
| Tuesday | 10.00 am | Romantic Hike Spieljoch - Hochfügen Lovely guided mountain hike, not too difficult. Ascent on the Spieljochbahn cable car up to 1860m. From here we hike above the tree line with fantastic views to the Gartalm pasture (refreshment stop and a look round the 400 year old Alpine mountain hut). Then it's across beautiful pastures to the Gamssteinhaus hut and on to Hochfügen. We take the bus back to Fügen. Suitable for children aged 12 and over! | approx. 4-5 hours – approx. 300m elevation gain | Spieljochbahn valley station, Hochfügenerstr. 77, 6263 Fügen | EUR 4.00 per person – children aged up to 15 free - plus Spieljochbahn cable car ascent EUR 12.50 with Guest Card and children (born 2003-2011) EUR 6.50 Registration: Fügen Tourist Board office, phone: +43 (5288) 62262 |
| Wednesday | 09.00 am | Hiking track to the Hamberg (2095m) mountains - suitable for children aged 12 and over! | approx. 4 hours – approx. 500m elevation gain | Kaltenbach Tourist Board office, Kaltenbacher Landstr. 34 | EUR 12.00 per person incl. transfer - children aged up to 15 free Registration: Kaltenbach Tourist Board office, phone: +43 (5283) 2218 |
| Friday | 09.00 am | Hiking area Hochzillertal - Wetterkreuzspitze (2254m) Hochalm – Wetterkreuzspitze (2254m) - suitable for children aged 12 and over! From the greenlands from the Hochalm leads the hiking track to the mountain in Ried up on the Wetterkreuzspitze. | approx. 5 hours – approx. 500-600 elevation gain | Kaltenbach Tourist Board office, Kaltenbacher Landstr. 34 | EUR 12.00 per person incl. transfer - children aged up to 15 free Registration: Kaltenbach Tourist Board office, phone: +43 (5283) 2218 |
GUIDED HIKES
Mountain Guides