YOUR PERFECT STAY
Vacation with your dog in the Zillertal
Take your best friend along when spending your summer vacation in the Zillertal!
Those who already have spent their holidays with their dog know how much fun owner and his animal can have. And which dog lover likes to leave the beloved animal behind when spending the most beautiful time of the year? Every year, the first holiday region in the Zillertal welcomes many guests, who enjoy fresh mountain air and the wonderful alpine regions together on their vacation with dog. In Fügen-Kaltenbach and the whole region, there are a lot of possibilities to experience unforgettable summer holidays with your dog!
Activities with dogs
Hiking – Mountain biking – Golf
The offer in Fügen-Kaltenbach guarantees that your holiday with your dog will be a relaxing and exciting experience. With its numerous natural beauties, the varied mountain landscape of the holiday region "Erste Ferienregion im Zillertal" offers the best conditions for an active and at the same time relaxing holiday together with your dog. Let your dog romp across the green meadows, refresh itself in the wonderfully cool water of the mountain lakes or run across the freshly snow-covered slopes while you enjoy the beautiful alpine panorama of the surrounding mountain world. In our interactive map you will find the best walks and also mountain bike and bicycle tours in the Zillertal. In winter, countless winter hiking trails and numerous toboggan runs await you and your dog in the holiday region around Fügen-Kaltenbach. As is well known, a challenged dog is a happy dog. Nevertheless, there should be no lack of recreation and so you can perfectly enjoy the sun together on the inviting meadows and at refreshing rivers and mountain lakes in summer. In winter, various huts with sun terraces invite you as a destination for a comfortable winter hike.
Together you can also be sporty and active on the golf course Zillertal in Uderns, because this is one of the few golf courses where dogs are allowed!
Hotels - Holiday apartments – Farm holidays
For an unforgettable vacation with your dog, the right accommodation has to be available as well. Among the hosts in the Zillertal there are many dog lovers who will happily welcome you and your favourite friend. The Magdalena garden hotel in Ried in the Zillertal even specialises in vacation with dogs. There you will find everything you long for when on holiday with your four-legged friend. Be it in a holiday apartment, a holiday house, at a hotel or on holidays at a farm, in Fügen-Kaltenbach we are pleased to welcome vacationers with dogs, and just as gladly welcome families with children and their best friend, the family dog!
RULES
Hiking with dogs in the Zillertal
You have to pay attention to the rules down below
Do not leave the marked trail on pastures!
Walk past the animals quietly and unobtrusively, whilst keeping a distance of 20-50m!
Do not touch the animals. Stroking the calves is forbidden!
Keep dogs under control and on a leash
Do not wiggle or wave your walking sticks. Only in an absolute emergency, should a well placed blow be delivered to the cow's nose!
Unleash your dog immediately if it seems an animal intends to attack!
Stay calm when approaching the animals, do not turn your back on them and leave the grazing area slowly!
Keep an eye out for threatening behaviour by the animals: if they lower their head, paw the ground, roar or snort.
Do not scare the animals or engage in direct eye contact!
play Video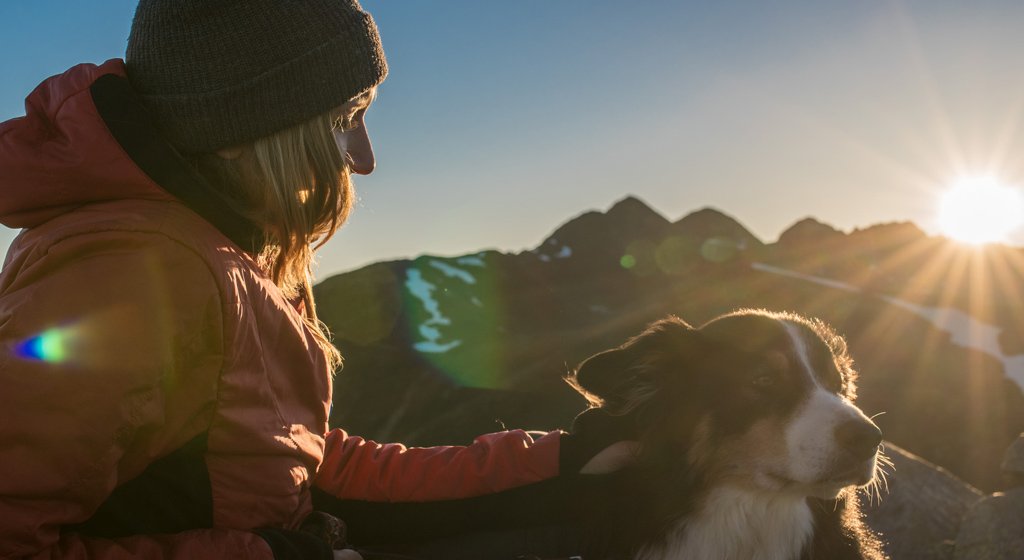 dog friendly accommodations