CULINARY DELIGHTS
Restaurants & lodges
From alpine lodge to the valley's gourmet restaurant!
A culinary celebration of the senses – the holiday region "Erste Ferienregion im Zillertal Fügen-Kaltenbach" has the right restaurant, pub or the perfect alpine lodge on offer for every taste!
Whether typically Tyrolean or rather international, the desires of our guests are met with the savoury and varied cuisine of Tyrol's most active valley. Those who prefer regional delicacies, will appreciate the many traditional inns and alpine lodges. Graukas soup, Kaspressknödl, Zillertaler Krapfen or Kaiserschmarrn and traditional Austrian specialities are on the menu everywhere. The cuisine representatives create true culinary fireworks on your palate. Whether alpine lodge or gourmet restaurant in the valley, whether typically Tyrolean, savoury or high cuisine.

The culinary delights in the Zillertal and particularly in the first holiday region Fügen-Kaltenbach offer a great variety to its guests. Many huts in the Zillertal additionally provide great views, both in summer and winter. The typical Tyrolean hospitality and the savoury delicacies are a recommendation, which is equally popular among families and gourmets!

In summer too there are an abundance of alpine lodges and snack stations waiting for you when you are on holiday in the Zillertal. Enjoy a refreshment stop in one of the traditional Alpine lodges after a hike or a mountain bike tour on the mountain and take in the panoramic views of the mountains all around. An overview of the alpine lodges and inns which are open can be seen in the Zillertal alpine lodge guide.
IN FÜGEN - KALTENBACH
Huts in the mountains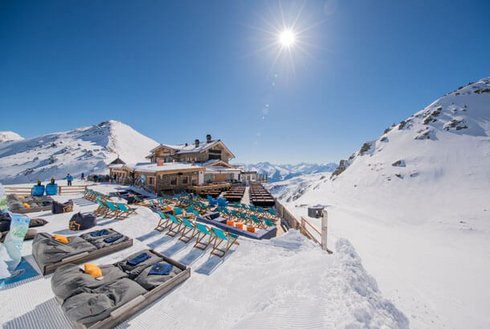 Your perfect start
Enjoy your breakfast on 1.800 m height
Start your active day with a tasty breakfast with a fantastic view. This way, you will fill up with enough energy for your eventful day and breathe in the fresh mountain air already in the morning. In every ski area of the "Erste Ferienregion im Zillertal, Fügen - Kaltenbach" numerous huts and restaurants offer a delicious mountain breakfast.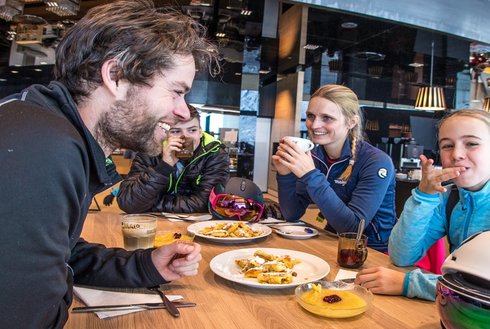 PURE PLEASURE
Restaurants & Lodges
in Fügen-Kaltenbach
These opening hours are only indicative.
A telephone reservation is recommended.
WINTER FUN AT A TOP LEVEL
Skiing lodges in the Zillertal
Winter fun at a top level is served by our ski huts in the skiing areas Hochzillertal, Hochfügen and Spieljoch. Our bloggers have already tested some of the huts for you!
Read more
KRAPFEN & KAVIAR
Unsere Zillertaler Insights