MUSIC - CULTURE - SPORTS
Events in Fügen-Kaltenbach
In summer and winter, there are numerous events awaiting you in our 12 villages! From music and culture via local customs and traditional celebrations up to sports events and daily programmes for hiking tours. In summer we offer a special kids programm for all families. Find here current events in every village of the region Fügen-Kaltenbach and plan your week- or evening program individually to your own desires!
TOP EVENTS
of the holiday region Erste Ferienregion im Zillertal
Farmers' and gourmet market
SCHLOSSPLATZ FÜGEN (CENTRE)
Dates for the Friday markets (09.00 - 13.00)
10 June, 08 July, 12 August,
09 September, 13 October, 11 November

Dates for the Saturday markets (10.00 - 14.00)
25 June, 30 July, 27 August, 24 September
Concert of BMK Fügen
FESTIVAL HALL FÜGEN
Fascination brass music - experience music in a special way. The mix of tradition and modernity will immerse you in an exciting world of music. Come and join us - the "Platzkonzert" of the BMK Fügen takes place every Tuesday evening from 21.06 - 20.09 in the festival hall in Fügen.

Admission € 4,00 (incl. small drink) - children up to 15 free!
19 July: Guest concert (K+K Postmusik)
NIK P.
FESTIVAL HALL FÜGEN
Nik P. is coming with his band into the festival hall in Fügen. The artist is one of the most popular austrian singers and songwriters, thanks to the massive fame of his song "Ein Stern der deinen Namen trägt".
Advance sale:Ö-Ticket, regional banks, tobacconists – www.lindnermusic.at, Tel.: +43 5242 93 804 10.
beginning: 8 pm, entry: 7 pm
TT Wandercup
SPIELJOCH - FÜGEN
On 26 June 2022 the TT Wandercup will take place on the Spieljoch.
Meeting point, start and issue of stamp cards: Talstatsion Spieljochbahn, from 08.30 to 10.00 am.

Musical family festival and handing out of the hiking pins from 12.30 at the top station Spieljochbahn!
Zellberg Buam Alpenparty
AT THE FESTIVAL HALL IN FÜGEN
The Zellberg Buam are inviting you again to the "Alpenparty" this year. With lots of well-known music groups for example the "Ursprungbuam", the "Mayrhofner", "die Albertos" and many more, the three brothers are celebrating a whole weekend at the festival hall in Fügen.
Juzi Openair
STRASS IM ZILLERTAL
From August 18th - 20th the JUZIopenair will take place again in Strass in the Zillertal. More information will follow soon.
24th "Zillertaler Regimentstreffen" 2022
FÜGEN
On August 27th - 28th the 24th "Zillertaler Regimentstreffen" will take place in Fügen with the following program:
August 27, 2022
17:00 Prelude and historical information about the Zillertaler Regimentstreffen at the Schlossplatz in Fügen
19:00 March to the festival hall in Fügen
From 20:00 Party in the festival hall Fügen with the band Volxrock

August 28, 2022
24th Zillertaler Regimentstreffen at the Hanserfeld in Fügen (opposite Festhalle, below the Spar)
06:00 Wake-up call by firecracker shots
09:00 March to the field mass
10:00 Field mass
11:30 Parade at the Schlossplatz Fügen
13:00 get-together with music in the festival hall Fügen
Almabtrieb
VILLAGE CENTER FÜGEN
Experience tradition up close! Be there when the farmers with their colorfully adonred cows walk down from the alpine pasture into the valley. The Almabtrieb in the village center in Fügen will take place on September 24, 2022.
Country Christmas
IN THE FESTIVAL HALL FÜGEN
The 12th Countryweihnacht will take place on 19 November 2022 in the Festhalle in Fügen. Beginning: 7 p.m.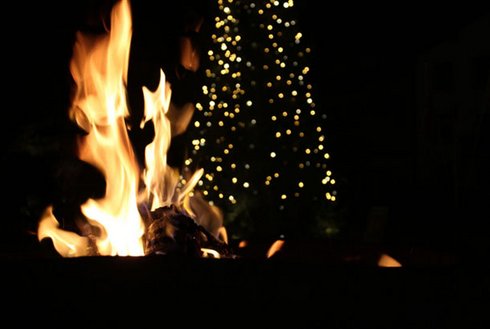 December 2022
Christmas 2022
FÜGEN
When children's eyes start to light up, Christmas is not far away. Here you will find our anticipated dates for Advent 2022:
03 December: St. Nicholas procession and St. Nicholas market in the inner courtyard of Fügen Castle, start: 4.00 p.m.
10 December: Illuminated magic in the inner courtyard of Fügen Castle, start: 4.00 p.m.
18 December: Christkindlmarkt in the inner courtyard of Fügen Castle, start: 4.00 p.m.