FUN HIKING WITH THE ENTIRE FAMILY
Themed trails Zillertal
Become acquainted with the Zillertal from a completely different angle.
Together with your family and friends experience one day on the themed trails of the region Fügen-Kaltenbach. The varied themed trails combine hiking with experiencing and the feeling of community, and offer new impressions and instructive experiences particularly for children on their summer vacation in the Zillertal. This combination of activity, learning and fun makes the themed trails of the first holiday region of the Zillertal the ideal leisure programme for the entire family!
On the various theme paths, different inns, huts and restaurants cater for the necessary refreshment. For example, at the Maria Brettfall "Way of the Cross", the inn Maria Brettfall awaits you. On the summit barefoot trail you'll find traditional dishes in one of the huts on the family mountain Spieljoch. On the way along the "Naturlehrpfad" and "Vogellehrpfad" in Hart, there is the restaurant Almdiele, which gives you strength for further activities and rewards you with local delicacies.
GET AN OVERVIEW
Themed trails in Fügen-Kaltenbach
Themenwege im Putzatal Fügen
play Video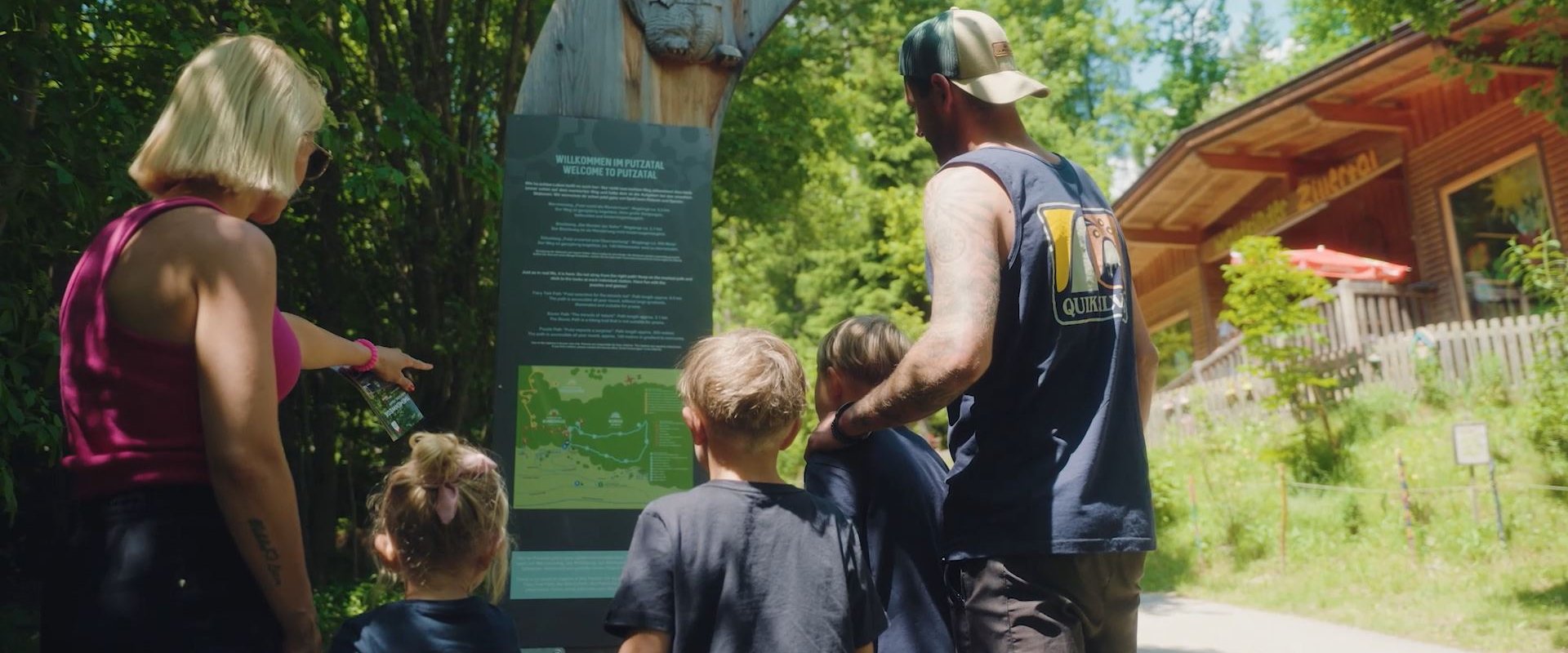 play Video