ACTIVE CYCLING HOLIDAYS IN TYROL
Bicycle & mountain bike Zillertal
The holiday region "Erste Ferienregion im Zillertal" invites you to discover unique perspectives and unforgettable nature sights during your summer holidays.
With over 800km of excellent mountain bike and cycling routes the most active valley of the world lives up to its name. More than 30 different routes between Strass and Mayrhofen take you via picturesque and adventurous mountain bike trails as well as over cycling paths filled with experiences to the mountain pastures and huts of the first holiday region in the Zillertal, Fügen-Kaltenbach.
The rich network of trails leads you up to an altitude of 2,400 metres and guarantees fantastic panorama views of the whole Zillertal, the Tuxer main ridge and the Zillertaler Alps. The bicycle and mountain bike offer comprises beginners or family tours along the Zillertalradweg all the way to challenging daily tours up to Zillertaler Höhenstraße or via the Kellerjochrunde to the Inn valley.
For all of you who want to get to the start of, or come back from a cycle tour which is away from where you are staying, hassle-free, the Zillertalbahn can be used to transport bikes. The Zillertalbahnoperates from Jenbach to Mayrhofen. There are stops throughout Zillertal. As well as the service to take your bike with you, a trip on the nostalgic steam train of the Zillertalbahn really is a highlight.
With the interactive cycle map to download and print out you can easily plan your biketour in the Zillertal.
TIPS & SUGGESTIONS
BIKING IN THE ZILLERTAL
play Video

HOCHZILLERTAL - KALTENBACH
Singletrail and Pumptrack
Driving pleasure at its finest!
PUMPTRACK HOCHZILLERTAL
One of the longest and mobile pumptrack of Austria provides fun as well as a great biking experience for all ages.

Location: Directly at the parking lot of the valley station Hochzillertal
play Video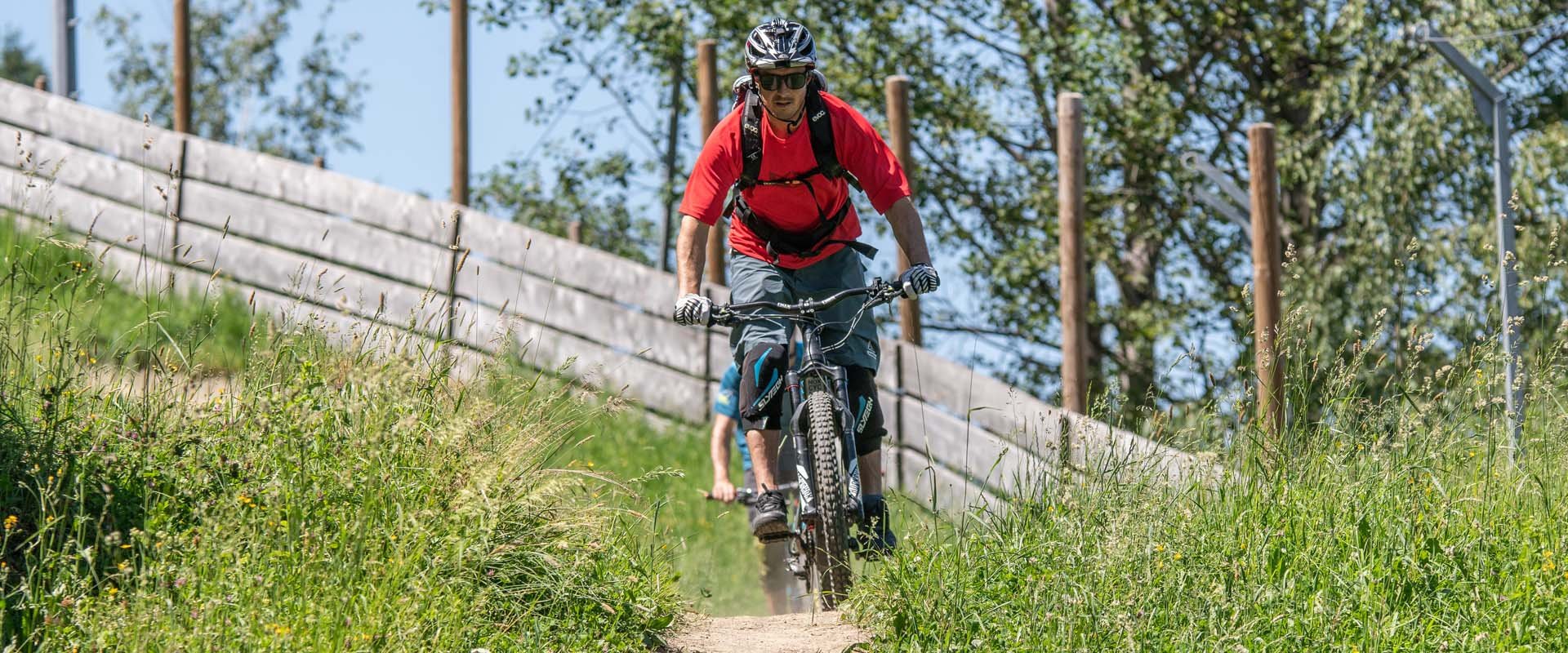 ERSTE FERIENREGION IM ZILLERTAL
Bike transport
Experience the mountain world of "Erste Ferienregion" with your mountain bike!
Leisure fun at its best
Zillertalbahn and steam train
Bicycle transport possible at extra charge!
TOP EQUIPMENT & GUiDED TOURS
Bike rental & Bike guides
Qualified Bike Accommodations Tirol